Despite the craziness, I believe we're well positioned for a bright future…
Josh Klinger, JD, AAMS® is a Wealth Advisor at TVAMP. He believes that wealth isn't a privilege; Individuals and families must make consistent, conscientious financial decisions and exercise patience. He is actively involved in the community and enjoys working out.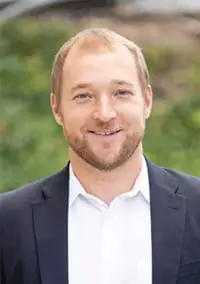 Phew… It's been awhile since my last blog…I've been asked a lot recently about what's happening in the U.S. stock market, so I decided to pull my thoughts together and share them with the class…
I believe there are essentially four things controlling our stock market at the moment:
Public Health
Policy Response
The Election
U.S.– China Tensions
Public health is a continued concern.
We are roughly six months removed from the first Covid-19 related death in the United States, however, with each passing week we are learning more and more about the virus. According to the CDC,  the overall cumulative Covid-19- associated hospitalization rate since March 1, 2020  is 137.6 people per 100,000; rates are highest in people 65 years of age and older (378.8 per 100,000) followed by people 50-64 years (207.4 per 100,000). On a positive note, new case rates are going down. We are seeing improved outcomes with treatments involving existing drugs. Also, outcomes for patients testing positive for Covid-19 are better than they were in March.
I am not downplaying the severity of what's happening in the world.
Is this virus serious? Yes. Is it considered a pandemic? Yes. Have we handled it effectively? That's debatable. Is there a political component to what's happening in the world? Most likely. Is the truth somewhere in the middle of all the news we see on TV? Most definitely. Will we have a vaccine in 2020? I haven't the slightest clue, but my guess is a vaccine is eminent.
The policy response to COVID-19 from the Fed has been and continues to be staggering.
With the passing of the next stimulus bill, the Fed will hover around $10 Trillion in money pledged to combat the economic effects of the Coronavirus. For comparison, around $3 Trillion was pledged in 2008 at the height of the financial crisis. Markets have reacted favorably as the government continues to pump more money into our economy. In fact, as of the close of business on August 12, 2020, the S & P 500 is up 4.57% year-to-date.
Who wins the election is anyone's guess at this point.
It's my belief that whoever wins the election may cause short-term volatility in the markets, however, absent wide-scale policy changes the winner of the election shouldn't dictate long-term market performance.
U.S. – China trade tensions are cause for concern if things worsen.
Right now we seem to be on solid footing, but there is potential for that to change. Should we see a trade war erupt between the U.S. and China, the market would react negatively.
Taken as a whole, I believe that we are well positioned for the future, despite the craziness of 2020. Currently, investors are holding almost $4.8 Trillion in money-market funds, which is an all-time high. The average 3-year U.S. stock market performance following a peak in money market funds over the past twenty years is 17.8%. Furthermore, the average American citizen will make more money in 2020 than they did in 2019. I'm optimistic that brighter days are ahead for Americans and the capital markets.
I believe these are the four uncertainties controlling the US stock market right now. Sometimes adversity is what you need in order to find success…
If you have any questions or would like to talk further, please reach out.
Stay Invested,
Josh
(865) 226-9982
[email protected]