This past Thursday, we got to cut a long, red ribbon with extra-large scissors! We are excited to announce that we are now working with Sevier County Bank (SCB) to provide investment & wealth management services to assist bank customers in all facets of financial planning. The business will operate as "SCB Investment & Wealth Management." The first thing we wanted to do was share it with you, our TVAMP Family!
Up until now, we have been hard at work setting up technology, designing marketing materials, and getting everything just right at SCB Investment & Wealth Management. Eric Fitzgerald, CFP®, and Jeff Foster, CFP®, have been spending time at the branches getting to know the bank employees and educating them about what we do. Eric will be the primary advisor on site at Sevier County Bank. Relationships are important to us, so our top priority is to build lasting bonds with the people who make up SCB.
Spring is such a beautiful time in the Smokies; everything is in bloom, and there is a fresh-start feeling in the air. We thought the timing of the announcement couldn't have been better! We are excited about this opportunity, not only for ourselves as a growing business, but because it means we have a chance to help make a positive impact on even more of East Tennessee! We believe building a better world starts at home. Eric mentioned, "There are very few careers where you can make a bigger difference in a person's life than financial planning. We're happy to be bringing such a valuable resource to their customers, and I look forward to working with them!"
SCB Investment & Wealth Management will start taking part in SCB's community involvement efforts (fundraising, volunteering, etc.)! SCB Investment & Wealth Management joined the Sevier County Chamber of Commerce earlier this year.
Last weekend, the local newspaper, The Mountain Press, helped us spread the word! We'd love for you to check it out here!
Standing alongside the SCB team, we stretched the ribbon across the doorway to the new SCB Investment & Wealth Management! Glowing with a smile, Eric Fitzgerald cut the ribbon in half to announce the grand opening!
This month's breakfast meeting triggered a lot of great discussion! Our guest speaker from Protective Life, Burke, spoke about the importance of beneficiary reviews. Naming beneficiaries might seem like a small detail, but it ends up being very important when you or your loved one passes. Events that occur in your life that will likely alter your beneficiary designations can include (but are not limited to) marriage, re-marriage, death in the family, the birth or adoption of a child. Without proper periodic reviews of your listed beneficiaries, it is possible to unintentionally harm your ability to protect, preserve and pass on assets to your heirs. One attendee briefly shared that for an added layer of protection, in his personal experience, "telling your kids what you have done [planned]" could save your loved ones a lot of time and money.
Be sure to check our "Events" tab regularly to see what we have planned for the next TVAMP event! Breakfast With Scott's are usually set for the last Thursday of the month. Seating for these meetings will be limited. When we have a corresponding handout, we will be sure to share it here in case you missed the meeting.
Yesterday was our annual Valentine's Day Luncheon at Calhoun's on the River! Each year we invite our widowed clients to lunch, in hopes of making their day a little brighter! We love sharing a meal with these special clients. Over the years of helping them navigate their comprehensive financial plans, these clients become more like family. This year, we had a special guest and recent widow, Kim Bohannon of the Knoxville TVA Employees Credit Union. Kim graciously shared her personal story of how even in the hardest of times, by putting her faith in God, she was able to see the silver lining. Her favorite quote is, "No winter lasts forever, no spring skips its turn."
At the end of the meal, we gave everyone a yellow rose to signify friendship, joy, and good health!
This month's topic was "A Healthier You in 2017!" Knowing that most people see the new year as a time to implement change and begin new routines, we asked our friend, Dr. Danique Howell, to speak about chiropractic care. She explained, along with eating healthy and exercising, regular chiropractic adjustments can help your body feel its best!
Dr. Howell also spoke about posture's effect on your overall health. We were shocked to learn research has found "sitting is the new smoking.1" She suggested for every hour you do of sitting, whether it be at your desk or at home, get up and walk around for about 5 minutes. She asked if we've ever heard the phrase, "A body in motion, tends to stay in motion." "It's true," Dr. Howell explained, "a sedentary lifestyle can do more harm to our bodies than we think."
We enjoyed a wonderful breakfast prepared by The Egg and I in Bearden. Thanks to those who came!
Dr. Howell is a chiropractic physician at Apple Health and Wellness located here in Knoxville.
1. http://www.forbes.com/sites/davidsturt/2015/01/13/is-sitting-the-new-smoking/2/#1879ac3e116b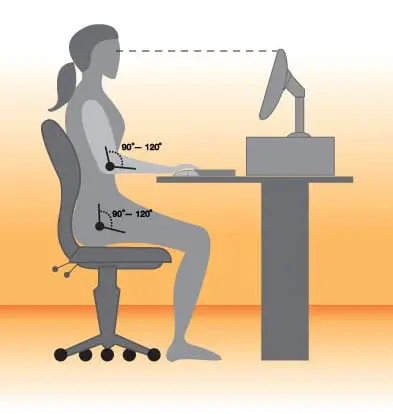 Be sure to check our "Events" tab regularly to see what we have planned for the next one! Seating for these meetings will be limited but if you miss the cut off, call us and we can put you on the list for the next one or let you know if someone cancels. When we have a corresponding handout, we will be sure to share it here in case you missed the meeting.
This Christmas season seemed to sneak up on us, but maybe we feel like that every year. It's like the saying goes, "Time flies when you're having fun!" We want to share with you some of our photos from our Annual Christmas Open Houses from the previous weeks (below)! To spread Christmas cheer, we invite all our clients to come enjoy some snacks and beverages at our offices. Our clients are what make our business what it is, and the relationships created along the way are ones to be cherished.
As you may already know from previous blog posts, Facebook updates, our e-newsletter, or attending one of our regular events, our team has grown over the past year! We expect to keep growing into the new year! Jeff Foster, Senior Partner and Wealth Advisor says, "We are grateful for this growth because it means we have a chance to make a positive impact on more people in our community."
One last thing- We like to keep our clients, friends and family in the loop. Please take advantage of the outlets we use to share information: our website, social media (Twitter, Facebook, and LinkedIn), and the e-newsletter! Whether it's regarding a new team member, market updates, worth-reading financial articles, upcoming events, photos of past events, or random office happenings, we think you'll find our content useful. If nothing more, it's a great way to keep your goals at the front of your mind to help you stay on the right track.
"When your values are clear to you, making decisions becomes easier." – Roy E. Disney
Please scroll through our pictures! Use the grey arrows on the left and right of the images to see more.
Last Thursday we had our first TVAMP breakfast club meeting! Each month, we will host an informative breakfast meeting. The topics will vary and discussion is highly encouraged! We love getting people together to learn new things, share insights, fellowship, eat, and have some laughs along the way. Two of the Partners, Jeff Foster and Scott Fisher, hosted similar breakfast meetings in the past at their original territories. Scott comments, "when things get busy in a two-person office, unfortunately, client events got put on the back burner." Since coming together as TVAMP, and forming a larger crew, we plan on staying committed to our client events!
This month's topic was "Election 2016 in Perspective." We feel there are some things you need to know – and some things you should ignore – about the upcoming election. First, our guest speaker pointed out some of the facts and figures of past election years, which proved "Neither party can lay a claim to delivering better market performance." In the handout, you can read about the "Six Truths that Won't Be Affected by the Election's Outcome."
There is one key fact to bear in mind about this election: Don't panic! We've been here before. You might not expect it, but the election of 1800 was eerily similar to this year's election. The race between John Adams and Thomas Jefferson was the birth of negative campaigning. There were plenty of personal insults, attacks and counterattacks between the two. Scott expanded on some of their dirty campaign tactics. Then, he reminded everyone that "campaign rhetoric doesn't always influence what ends up happening during a President's tenure."
Moral of the story: Stay the course and keep in mind, "The presidency does not affect the economy nearly as much as the economy affects the presidency." It's probably best not to let your reaction to who wins shape your investment decisions…
Be sure to check our "Events" tab regularly to see what we have planned for the next one! Seating for these meetings will be limited but if you miss the cut off, call us and we can put you on the list for the next one or let you know if someone cancels. When we have a corresponding handout, we will be sure to share it here in case you missed the meeting.
This past Thursday we partnered with Contemporary Women's Health (CWH), for the second year in row, to host an event called "Rock The Block!" It was a fun Ladies Night Out event that we are proud to be a part of each year! This event was inspired, created, and hosted by hard-working local women.
Local boutiques setup mini shops for our attendees to browse some of their latest clothes, home décor, makeup, etc. We had drinks, snacks, and live music! The CWH's porch and lawn area offered a great setting for our event! Not to mention the weather was perfect.
You might still be wondering: Why would TVAMP help host a women's event? Glad you asked! October is widely known as Breast Cancer Awareness Month—which sparks a month-long women's health campaign—PINK EVERYWHERE! And less commonly known, October is National Financial Planning Month! Our friendship with CWH triggered an idea: Let's partner to host an event that promotes/celebrates women's well-being, physical and financial! We want the event to be fun and informative. This year, we gave all the women a pamphlet called "Women, Wealth, and Legacy Planning."
TVAMP and CWH have a lot more in common than you might think! You're thinking yeah, right… A female doctor's office/medi-spa and an investment firm have something in common? Phhhh, Come on! Well, we notice three things we do that are alike: Our comprehensive approach, our customized service, and use of modern technology. Much like CWH's approach to their patient's physical health, our approach to our client's financial health is holistic. We look at your entire financial situation so we can offer the most customized advice possible. Contemporary Women's Health addresses women's entire health situation so that they can care for their patients' to the best of their ability. Also, we both strive to utilize modern technology so we can offer the highest level of service. At TVAMP, when creating financial plans, we utilize the latest tools in technology, much like the doctors and aestheticians at CWH do when caring for their patients. We think that's pretty neat!
It was a fun event and thank you to those who came! If you weren't able to make it, please be sure to look out for next year's! You can use the arrows on the sides of the images to scroll through some of the photos we took…
On September 3rd we hosted our 2nd Annual Car Show that we like to call "Autos & Advisors!" As you know, this type of client appreciation event had been Scott Fisher's dream for years. We love doing regular educational seminars, client appreciation meals, and annual holiday open houses, but this car show is an extra special event for sure!
Since last year, we have gained eight new advisors and four new administrative personnel! We try to keep our clients, friends, and family in the know via our weekly newsletter and in regular conversation; however, if you ever need a quick refresher, you are welcome to visit our team page anytime you need! We are blessed to be a growing team.
This year's car show was certainly a reflection of our growth! It was, and always will be, our goal to grow a little bit each year by adding new, different cars to the show, and having new attendees! Keith, Scott, and Kyle helped get cars registered and in place bright and early. Lisa, Cindy, and Roch manned the sign-in table and made sure everyone got a ticket and a goody bag!
At 9:30AM the real fun started… "Barney Fife" arrived, with alarms blaring and one bullet in his pocket, in his Mayberry Police car to see what all the ruckus was about! Our local friend, Sammy Sawyer, does a great Barney Fife impression! He was a fun addition to the day's activities!
We noticed everyone having fun checking out all the cars, voting for "Best in Show," playing bean-bag toss, listening to music, and relaxing under the trees. We did over 20 raffle prize drawings thanks to all the local auto shops who donated! Everything was free, however donations were accepted to benefit a mission put on by Fellowship Church in Knoxville. They coordinate the translation, printing, and distribution of children's Bibles around the world.
Once again, we had a wide variety of cars enter our show: A 1929 Ford Model-A, a 2001 red Ferrari, two beautiful 1960's Corvettes, a 2016 Dodge Charger Hellcat, a shiny red 1955 Ford Thunderbird, a 1941 Packard, a 1942 Ford Super Deluxe, a crew of Chevy pickup trucks, two jaguars, and a Cadillac from the 1960's… The list goes on!
Lunch was served around 11:30AM. Burt was on grill duty this year. The hotdogs and brats turned out perfectly! We had about 100 people attend and 30 vehicles in the show! Awards began right at noon. This year's categories were Best in Show (attendees voted), Most Unique, and Longest Love affair (for the person who has owned their vehicle the longest.) The winners were a 1951 Black Chevy Truck (Best in Show), 2012 Dodge Challenger with a mind blowing paint job (Most Unique), and a 1963 Chevy II Nova that the owner has had for 53 years, bought new by his dad (Longest Love Affair).
All in all, it was a great way to spend part of the holiday weekend! We feel blessed to have such wonderful clients, friends, co-workers, and family! We appreciate everyone who came out, the local auto shops that donated prize items, and our sponsors who helped financially and provided many of the goody bag items!
Take a moment to look through some of the pictures! (Courtesy of Laura Haun)
The recent Glasgow Wealth Management (GWM) partnership has been a lot of fun for us! Not only do we love getting to work more closely with Carol and Phil, we like locking arms with like-minded advisors. Both parties feel that we make a great team! Phil's number one concern is his existing clients, and he and Carol are overjoyed with the positive response from their clients!
Last Thursday evening, TVAMP helped host a GWM client appreciation event at Fox Den Country Club, to celebrate this partnership! Their clients enjoyed dinner and entertainment with our team! The dinner was delicious, and the entertainment was hilarious! For those of you who don't know, Phil is passionate about laughing. He counts it a great blessing to be friends with Jeff Allen, world famous comedian. Jeff  put on a show for us after the dinner and had everyone belly-laughing! The jokes were relatable, clean, and kept everyone in stitches!
This event was to officially introduce GWM clients to TVAMP. It was a great evening! Phil and Carol appreciate everyone who attended and missed the ones who couldn't. The Glasgow's admit, "Personal finance is a serious subject, but every now and then you have to treat yourself to a good laugh."
You can read the "Welcome, Phil & Carol" blogpost here.
(Use the grey arrows on the end of the pictures to scroll through them all)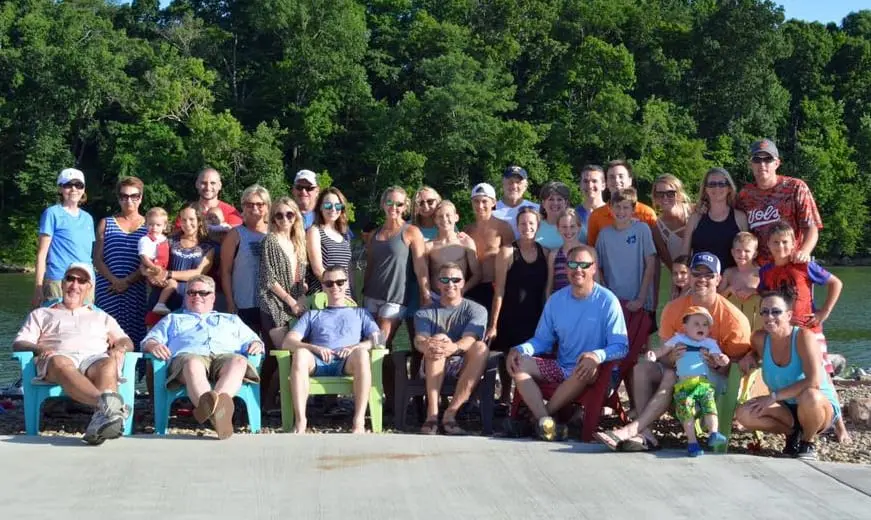 This past weekend we had our 2nd annual family fun day! This time around, we made sure to spend more time in the water with the canoe, paddle boards, and kayak! Thankfully, it turned out to be a beautiful day!
Most of our team has the pleasure of working in the same office 2-3 times a week at our main location in Knoxville, but we still get excited to spend a Saturday together with our families! The culture we've built at TVAMP is something we are very proud of!
The group picture is slightly larger this year, even with a few missing, since adding a few advisors and assistants! We are grateful to be growing at a steady pace and adding wonderful people to the mix along the way. We hope our imprint on East Tennessee is positive and long lasting!
Use the small gray arrows on the side pictures to scroll through them all.
This past Thursday we hosted a March Madness Open House at our West Knoxville office! We invited a variety of our professional contacts join us for drinks, snacks, and a little bit of basketball!  We had Zaxby's and Casual Pint cater. Everything was delicious! We like having regular get-togethers, especially as we grow. Thanks to everyone who came out!
You can use the arrows on the sides to scroll through the pictures!
This weekend, on February 20th, we threw a birthday party to celebrate five years of partnership. It was a blast! We had been wanting to do an event that incorporated kids for quite some time, but didn't know exactly where or how we should do it. Fortunately, we have a great support system that extends far outside of our office walls! After brainstorming, we decided to make our birthday a family fun day and have it at GymTek Academy!
A little backstory on us—
In November of 2011, Jeff Foster, Scott Fisher, and Jeff Sweat aligned their independent financial advising practices in order to form a solid foundation for the future. They chose to name their new partnership Tennessee Valley Asset Management Partners. Also joining in the partnership was Nick Weissfeld, Luke Bowes, Lisa Wyrick, Brenda Shepherd, and Allyson Phillips.
The partners first met while they were working at Edward Jones Investments. They all shared a dream of going independent in order to better serve clients. They became close friends and the rest is history!
Since partnering, TVAMP has added six new staff members: Cindy Card (Fall of 2013), and then Kallee Kirby (Fall of 2014).  A year later, four more: Keith Sharp, Logan Bailey, Teresa Reed, and Kyle McFarland.
TVAMP has a strong team and we are excited for what lies in the years ahead! We are blessed to have wonderful clients, friends, and family surrounding us. Thanks to all who came out to celebrate with us! We had a great 5th birthday!
Use the arrows on the sides of the pictures to scroll through them all!
The Annual Valentine's Luncheon is one of our signature events. Each year, around Valentine's Day, we invite our widowed clients to lunch. It is a pure "client appreciation" event that we look forward to every year. This time, we held it at Calhoun's on the River! Great food and good times! We love spending time with these vibrant people!
We had a few new faces this time around since Keith Sharp joined the team! After lunch, we give everyone a yellow rose to signify friendship, joy, and good health!
You can use the arrows on the sides of the pictures so scroll through them all!
On October 22nd, we partnered with Contemporary Women's Health (CWH) to host a free, informative workshop about women's well-being! We had a great turnout! You might wonder, "Why the partnership?" Much like our approach to our clients' financial health, CWH provides a holistic approach to their patients' physical health. To kick off the workshop, Jeff Foster introduced himself and TVAMP, explained what we do, and how we do it.  Then, he turned it over to CWH's panel of specialists to speak about what they do!
We thought this event is a great way to bring the two different, yet very important topics together. Snacks, beverages, goody bags, and discounted spa services was a major perk. This event is one we plan on hosting again. Thanks to everyone who came out!
Afterall, "The best wealth is health."
Use the arrows on the sides of the pictures to scroll through them all!
Just a couple of weeks ago, on September 19th, we held our 1st Annual Auto Show! This type of event had been a vision of Scott Fisher's for quite a while. Client appreciation events are something TVAMP insists on doing regularly, and the more creative, the better!
Scott has always had a love for all things cars. Over the years, as he has formed stronger relationships with his clients, he noticed a number of them shared his passion! Around the same time we moved to our new location, we decided his vision for a TVAMP car show must come to life. Not to mention, this location has a perfect outdoor space for such an event! After a brainstorming session we finally came up with a title: "Autos and Advisors."
The days leading up to the event had everyone feeling eager; the weather forecast was perfect, and we had about 20 cars pre-registered!
On the day of the event, from 8:00-9:00am, we registered and parked cars. Then, we welcomed more guests, shredded documents at the Shred-it truck, enjoyed Krispy Kreme doughnuts and coffee, passed out grab bags, and talked cars! Everyone that brought a car received an official event T-shirt. We played music and drew names for prizes every 30-45 minutes. Everything was free; however, donations were encouraged for the benefit of Big Brothers Big Sisters of East Tennessee (BBBS).
We ended up having a wide range of cars- from a 1930's Ford Model A to brand new Model S Tesla! A handful of 60's model Corvettes, a couple Mustangs, a few new Dodge Challengers, a bright yellow dune buggy, a custom Cobra, three classic Chevy pickup trucks, and a 1960's Cadillac were in the show! The list continues!
The rest of the event was filled with more car talk, bean bag toss, voting, and donating to BBBS! It was a great event, even if cars aren't your thing.
We dedicated the last 30 minutes to lunch and awards. We presented three: Best of Show, Best Return on Investment, and People's Choice. The winners were People's Choice- 1951 Chevy Truck, Best of Show- a classic Shelby Cobra, and Best Return on Investment- a late 80's model Mustang McLaren.
Event Stats: We had about 50 people attend. There were 25 cars in the show. With the help of our attendees, we were able to raise almost $600 for Big Brothers Big Sisters of East Tennessee!
Most importantly, we felt blessed to spend a beautiful day with our clients, friends, and family! We appreciate everyone that brought their car, all the donations from local car stores (so we could give prizes), and our sponsors for helping us provide grab bags, the Shred-it truck, and food and drinks.
Use the arrows on the sides of the pictures to scroll through them all!