How TVAMP began, where we are now, and our vision for the future.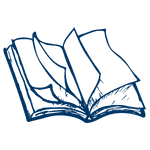 College grads plunge into life
The story of TVAMP can be traced back to the mid 1990s when our three founding partners had each recently concluded major chapters of their lives: Jeff Foster had wrapped up his collegiate baseball career at UT Knoxville, earned a degree in logistics, and was headed to play professional baseball; Scott Fisher just graduated from UT Knoxville with a degree in finance while building a career in the auto business; Jeff Sweat had returned from active duty in the Air Force and completed his business degree from UT Knoxville.
Over the next several years, the paths of Foster, Fisher, and Sweat would cross, their journey into the financial planning industry would unfold, and the seeds of TVAMP would be planted.
Exploring a new opportunity
Soon thereafter, Foster, Fisher, and Sweat found themselves on a brand new career path – as financial advisors for a national brokerage firm. Foster said he saw this an opportunity to partner with locals to help their money go further. He opened an office in Seymour. Fisher had developed a passion for number crunching and was excited to build relationships with people and "put their money to work." He opened an office in North Knoxville. Sweat saw the financial advising industry as an opportunity to merge his love for people and dream of business ownership. He opened an office in Jacksboro.
A career in financial services was attractive for different reasons to each of the three; however, they shared a core purpose which led them to the industry – to impact lives in a positive way.
Some of our more tenured clients may remember originally meeting Foster, Fisher, or Sweat through a knock on their door. After the three received a bit of formal training, the goal was to build a client base within their local communities. This "start from scratch" method required a great deal of persistence, determination, and patience every single day. It took a couple of years gain trust and build relationships, but they started to see their efforts pay off.
Fortunately, the three gained some valuable help not long after they began: Lisa Wyrick (with Foster), Allyson Phillips (with Fisher), and Brenda Shepherd (with Sweat) provided the support to grow. Over the years, these women would form relationships with clients, some of which have lasted over 20 years.
From day one, we provided personalized service for each client. I believe that is what helped us stand out from other financial advisors.
Foster, Fisher, and Sweat finally crossed paths at a regional conference in 2004 and they instantly formed a connection. They were all in similar phases of life, had strong work ethic, and – most importantly – they found that they shared the same vision: to open an independent practice where the client was at the center of everything.
Ready to forge out on their own
After a several months of discussions and serious planning, Foster, Fisher, and Sweat made their decision. During the fall of 2006, the three left the national brokerage firm and walked into their new offices filled with nothing but opportunity. At times, life felt a little scary for the six: Would clients voluntarily move their accounts? Would start-up costs and loss of income burn through what they'd saved?
Despite the fear of the unknown, the six came to work each day with a positive attitude, determined to build something truly special for clients. Within a few weeks, Foster, Fisher, Sweat, and their dedicated assistants, welcomed clients – old and new – into their firms –  a testament to the trust they'd built back when they started.
Running independent shops
For the next few years, Foster, Fisher, and Sweat operated their individual businesses in separate communities with distinct brands. Despite the autonomy, the group continued to share best practices as they pursued the same goal. It wasn't long before discussions of a combination started to percolate. The scale of a potential combination would provide an even greater level of client service, allow the group to leverage resources, and facilitate more rapid growth.
The three businesses vowed to always share the same principle of a client centric experience.
Why independent advice matters:
Clients' entire financial picture is taken into consideration, not just investments
Investment advice is unbiased and uncompromised
No proprietary investment products to "sell"
Simple and transparent pricing
The transition to a fully integrated practice took some time. "We went about our change gradually because we didn't want to cause confusion. I was excited to work closer with Lisa, Allyson, Foster, and Fisher. We learned so much from each other and we had a lot of fun in the process!" said Brenda Shepherd. The original offices (Seymour, North Knoxville, and Jacksboro) remained open to ensure meetings could be hosted where it was most convenient for the client.
As more of the core operations became integrated, it was time to officially rebrand as "TVAMP" and find a joint location to serve as a main office.
Expanding with new talent
After getting settled into the new office, TVAMP began to look for other advisors that would benefit from their new culture and infrastructure. For decades, the financial industry had remained stale and many advisors were in search of a new and improved way to work with clients. Within a year, TVAMP was fortunate to have a handful of advisors around Knoxville join the team.
TVAMP began to introduce specialized team members (marketing, client care, business operations) to offer improved service to clients and contribute more to the community. With the University of Tennessee located just minutes away, TVAMP has been able to hire talented interns, and even offer full-time positions.
"We came together to create synergy, increase efficiency, and introduce a company culture."
Over 20 years after the seeds were planted for TVAMP, the core purpose remains,
to impact lives in a positive way.
The story will not end here for TVAMP. In some ways, it is just the beginning. As the firm continues to grow, TVAMP aims to empower our employees, serve our clients, and have a truly lasting impact on the communities we serve.
"We consider it a privilege to guide our clients through major life events and milestones, and ultimately help them Live Invested."
We believe it shouldn't require a PhD to understand what you're paying for financial advice.
Become empowered with a plan